We've returning to in-person Sunday Services!
Praise God that we're able to gather together in person during this latest Lockdown. We holding our in-person gatherings at Maranto's Restaurant on Lark Lane (57-63 Lark Ln, L17 8UP), starting at 10am (doors open from 9:40am). And you are invited.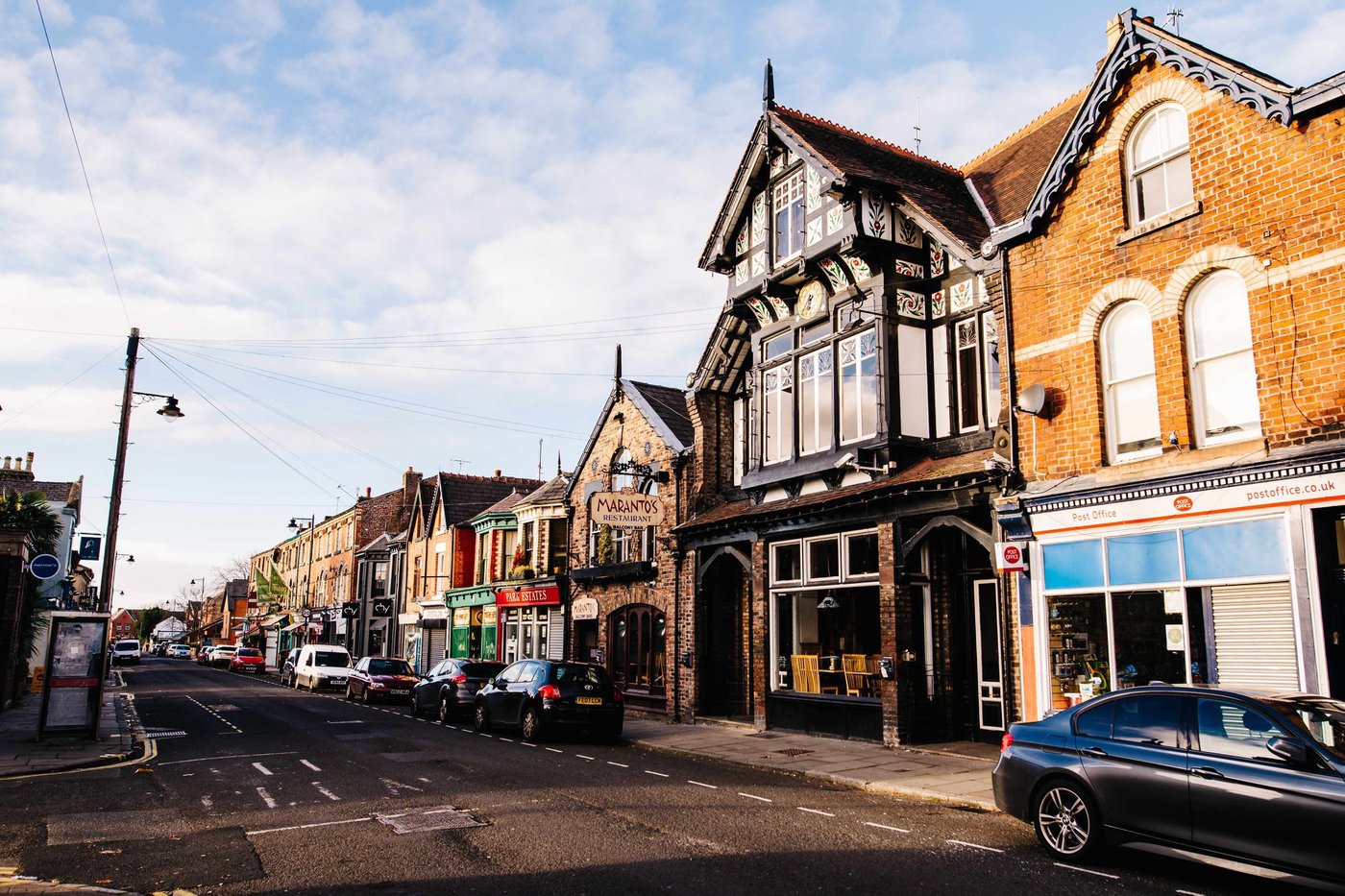 Pre-register your track & trace details below
Following government rules due to COVID-19, we are required to ensure that records of those attending our Sunday gathering are maintained for 21 days for the NHS Test and Trace service.
If you're able, it's easier for you and us to pre-register your details through the form below ahead of Sunday so that we can ensure we're not over-subscribed and also to save time on Sunday morning and get you in and seated on time.
If you'd prefer, you can fill our a paper copy on the day if that's best for you. We will keep hold of your information for 21 days for Test an Trace purposes only.
In addition to pre-registering or registering on the day, we would encourage you to download the NHS Test and Trace App (click here) and to "check-in" to our gathering using the unique QR code that will be displayed on your arrival.
What to expect at our Church gatherings
The service will have a slightly different feel than what we're used to at Liberti due to the COVID -19 guidelines we're adhering to. It will be more structured than usual, but the service will have the same DNA and essence our Church family always has.
Church has been very different for months now following the social distancing rules and guidelines from the government. 'Online church' has been hard and difficult at times, but has also been a major blessing in keeping the life of our church community flowing in these last 6 months of lockdown. Nevertheless, the gathering of God's people was always meant and made to be in-person, so we cannot wait to be able to gather and do this again properly at long last in October. What's more, is that we are happy to be able to do this in an environment on Lark Lane that has been carefully assessed to manage the risk of COVID-19 transmission, meaning you can return to church or visit church for the first time confident that we have done everything possible to keep you safely socially distanced from the spread of coronavirus.
Here's everything you need to know in as much detail as possible so you can ready to join us on Sunday.
On Arrival
Doors open from 9:40am for a 10am start at Maranto's. Please try not to arrive after 9:55am so we can be seated and settled before we start at 10am.
When you arrive you'll be greeted outside and directed upstairs into our worship space
You'll be asked to sanitise your hands with hand sanitiser before entry
You will need to wear a face covering from arrival
There are some exceptions for wearing face coverings including children under the age of 11 or because of a physical or mental illness or impairment, or disability. More information can be found here.
We will have spare face masks if you need one
Please do not arrive in a group of more than six unless you are a family in the same household of that size or bigger
A bubble of two households is permitted as per government rules and guidance. More information can be found here.
If more than one group/individuals arrive at the same time, you will be asked to queue, social distanced, outside Marantos
We will not gather for prayer before the gathering as we had done before the pandemic.
NHS Test and Trace
We are required to register and store your name and contact details for 21 days for the NHS Test and Trace service.
When you arrive, you will be asked if you've already pre-registered (for NHS Test and Trace) and if not, asked to either scan a QR code to register or given a paper form to fill in (Please leave this on your table at the end of the service)
Seating
Seating will be around tables, set at distances safe for social distancing
You should sit around tables in family groups (with your children) or bubbles
Individuals may sit at tables with others as long as the group does not exceed six and you are sat at least 1m apart with masks
Families with less than six should prayerfully consider those who may be attending as individuals and where possible, plan beforehand to arrive together and be seated together (at least 1m apart) during the service
If you need additional chairs or service sheets, please ask the usher who will provide these for you
The service leader will give you directions on the day for where to go if you need to exit the building or use the toilet facilities
Feel free to bring kids toys with you. Please remember to take these with you when you leave.
During the Service
You should avoid social interaction of any length except with people in your group of six
Please refrain from physical contact with anyone outside of your family/bubble. This includes handshakes, hugs and kissing
Singing in the congregation is prohibited at this time
There are no separate children groups running at present, although creche aged children and their parents/guardians may use another area of the building during the service if required
The Kid's Coordinator will be on hand to assist with any practical needs with your children. They are also able to assist you with your children if required during the service
Each of the Liberti Kids (age 3-11) will have a resource pack with some activities/worksheets for them to do during the service. The Kids Coordinator will pass this to you when you arrive
Masks must be worn whilst you are entering/exiting the building, seated, going to/from your seat if you are doing a reading or prayer and moving too/from the toilets
Please refrain from entering the toilets if there is someone else in there already
The service will run from 10am to 11am. There will be a service leader each week who will lead us through the service. Here what you can expect:
Kid's teaching
Sermon
Time of response including performed songs sung by worship leader, readings and prayers
Teaching of Creeds/Catechism
Anyone participating from the front will not be required to wear a mask whilst undertaking their act of ministry
After the Service
The service leader will dismiss us at 11am and we will exit the building a table at a time, starting at the back
Only the "set up" team will remain in the building
Please do not congregate outside the building after the service has ended
If you need to gather in your group of six after the service, please either move over to car park in Nonno's or further down Lark Lane, remembering not to socially interact with other groups
Where possible, and it is safe to do so, consider how you can continue to fellowship after the service in groups of no greater than six. Maybe a walk in the park, coffee, or lunch together.
Any questions? Get in touch below!