Where to find us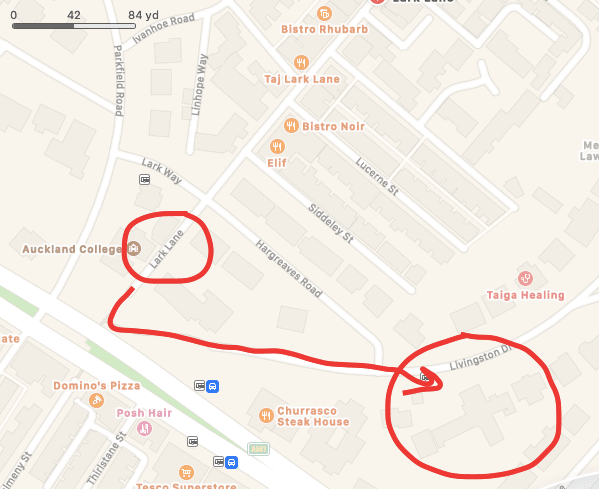 We now gather at 4PM at Hamlet Baptist Church's building on Livingston Drive, and you are invited!
Located just behind Sefton Park Library & Churassco's Steakhouse (opposite Home Bargains & Tesco Metro on Aigburth Road), we are just a 2 minute walk away from the end of Lark Lane.
Our address:
The Hamlet (Hamlet Baptist Church)
Livingston Dr,
Aigburth,
Liverpool,
L17 8XW
If you can't find us when on Livingston Drive, just look out for the big blue flag outside (see below) and you'll find us!
We would love to see you there!!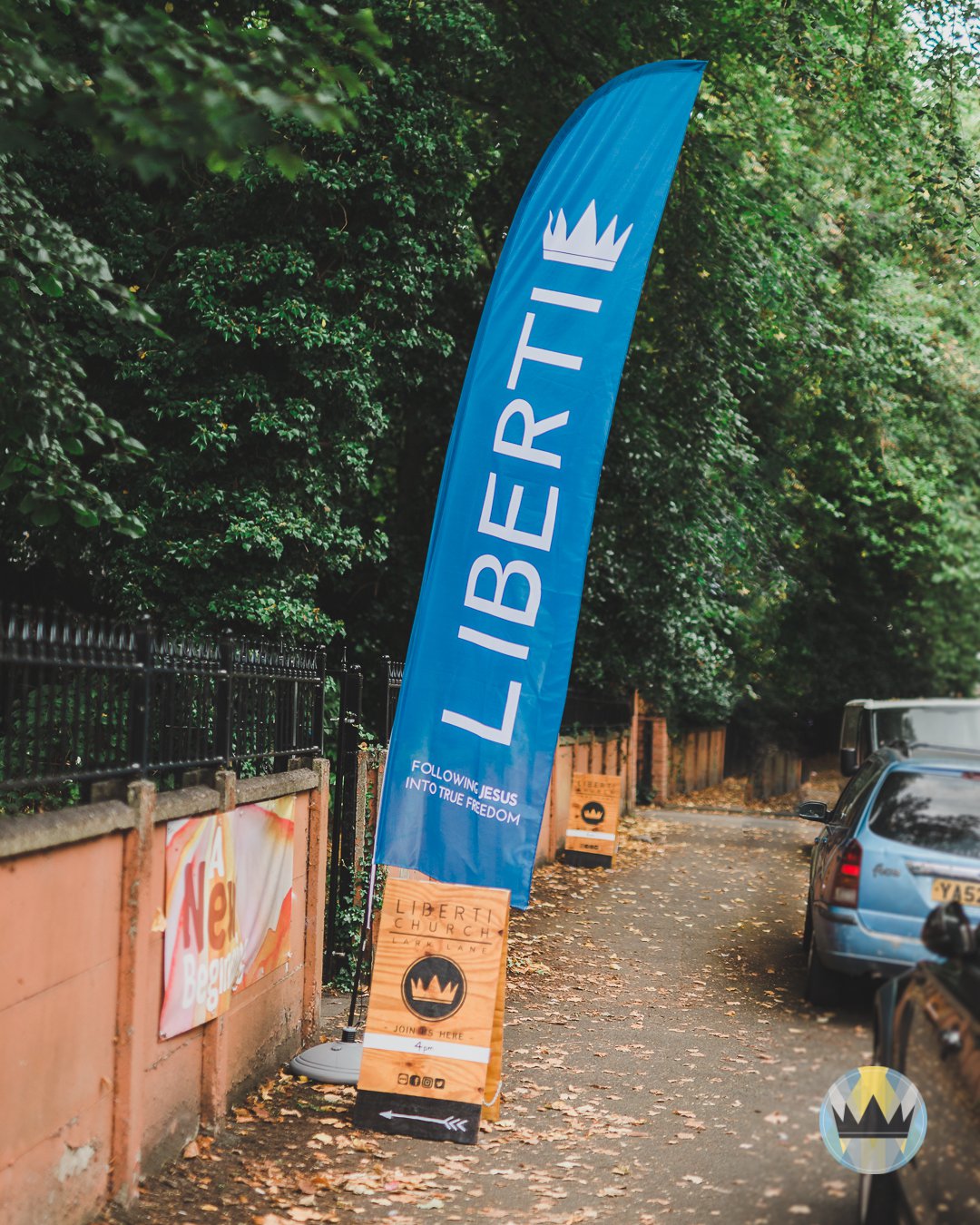 What should I expect when I arrive?
A typical Sunday Service at Liberti looks like:
first being met with a warm welcome from the family and life of our Church!
various hot drinks on offer for your refreshment (totally free of course!)
find a good seat - sit wherever you like!
our leaders will begin the service by leading us in sung worship, usually singing two or three songs in praise to God (after the second song our Kids & Creche leaders will take our little ones to their age-appropriate groups)
our music leaders will pray before the service leader comes up to guide us through the service
our preacher will then be invited to the front to open up God's Word (the Bible) to us - a passage will be read, usually from a particular book of the Bible we are spending a few weeks time in or based on a topical series, and then explained and applied to us to help us understand what it means to follow Jesus
we will then respond in worshipping God through sharing the Lord's Supper (Communion) together - this is where we eat bread & drink wine to remember how the Lord Jesus has given His life on the cross for us. This table is open to all believers in Christ, but we ask those who don't yet call themselves followers of Jesus to instead reflect prayerfully
our music leaders will then lead us in sung worship again with two or three more songs in praise to God, responding to what we've just heard in His Word (during which our Kids & Creche teams will return to the main service room)
our service leader will then close us out in prayer and blessing the congregation
you are then free to stay and chat and enjoy fellowship with our Church community for as long as you like! Refreshments will be topped up and ready to be served again for you
finally don't forget your goodie bag with some special treats if it was your first time visiting!!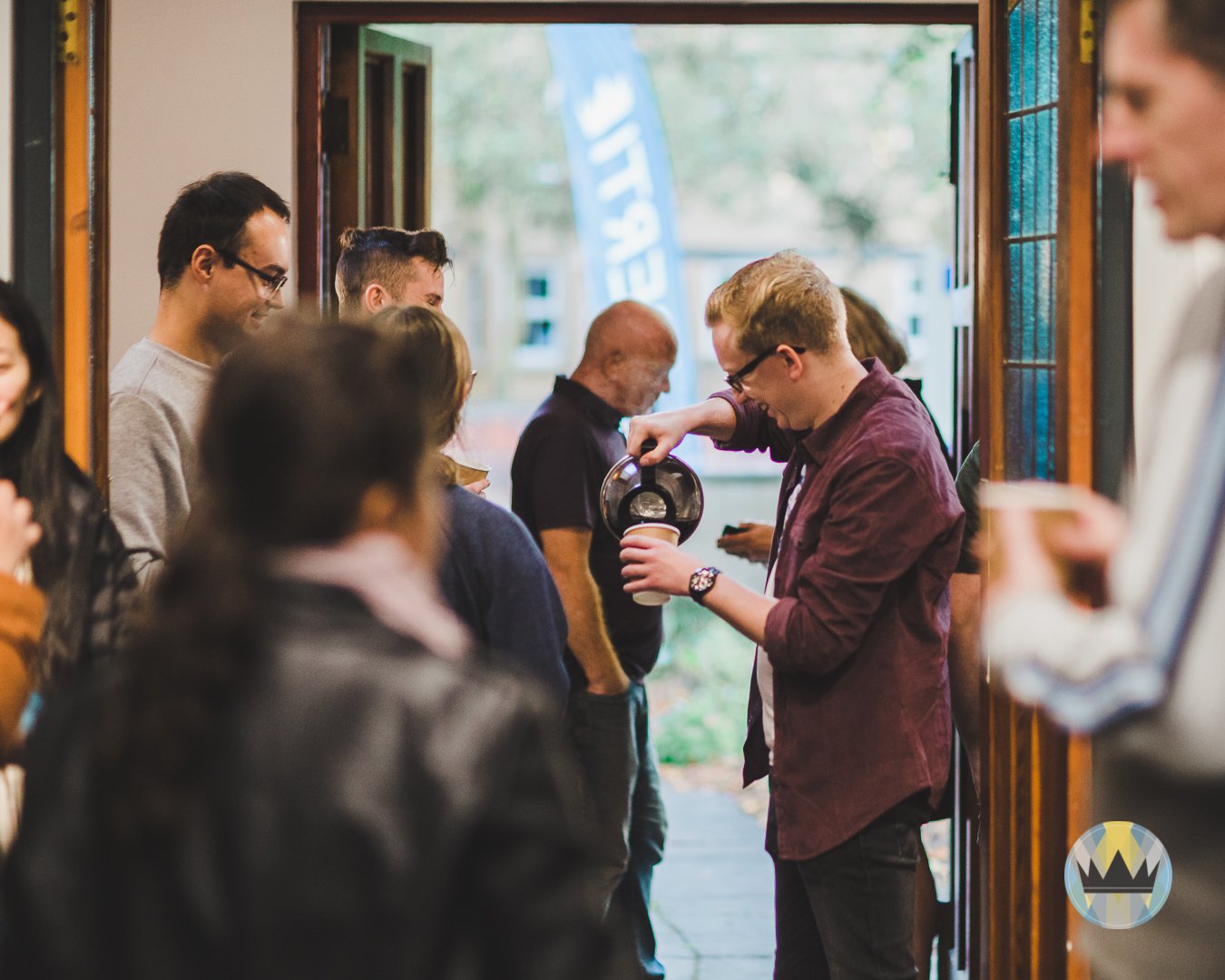 What's the Covid policy?
During the height of the coronavirus pandemic, Liberti Church Lark Lane continued to meet online via Zoom and livestreams. Then when Churches were allowed to meet again in late 2020, we met safely and can proudly say we had zero church-connected Covid cases within our congregation from then all the way until now, owing to everyone's patient and considerate care for one another in observing social distancing and sanitation rules - which shows that Liberti is a place which takes your safety seriously!
But what about Covid rules at Church now that things have relaxed? Well, our Covid policy is essentially whatever the government's is at present! E.g. if masks are recommended but not essential, feel free to wear one, but don't worry if you don't want to either. Everyone in our church community will be understanding and respectful either way, and if you want a little bit of personal space it will be given to you! So it is probably best to visit gov.uk for the latest information if you aren't aware of the current rules / recommendations.
Pre-registration & track and trace for attending Church is no longer required, but you're still able to do this through the NHS app if you like.
The above of course is all subject to change depending on updates to legislation, but we will update you if that happens.
And of course, hand sanitiser is still always available at the front of the Church near our refreshments station.
It's been a strange time recently but God is in control and we believe that He is present in everything that has happened and everything that is yet to be. If Covid has shaken your world, Liberti Church invites you to come hear some good news for a change - the good news that the Lord loves you, He is in control, and He has a plan!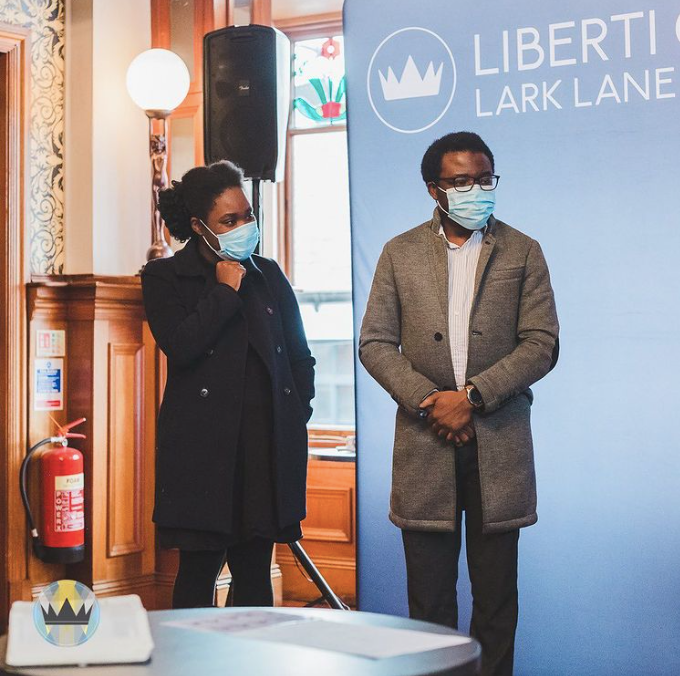 What's stopping you?
So then... what's stopping you! There's nothing to fear, nothing to lose, and everything to gain in visiting Liberti Church and giving God's Word a listen.
Whoever you are and whatever conclusion you come to when you visit us to explore more of who God is, you are welcome here.
If there's anything physically stopping you from getting to Church (such as directions, transport, etc), please don't hesitate to contact us per the below contact form and one of our lovely team members will get back to you as soon as possible.
We can't wait to meet you! We're praying for you already!
"So let us not neglect our meeting together, as some people do, but encourage one another, especially now that the day of Christ's return is drawing near." ~ Hebrews 10:25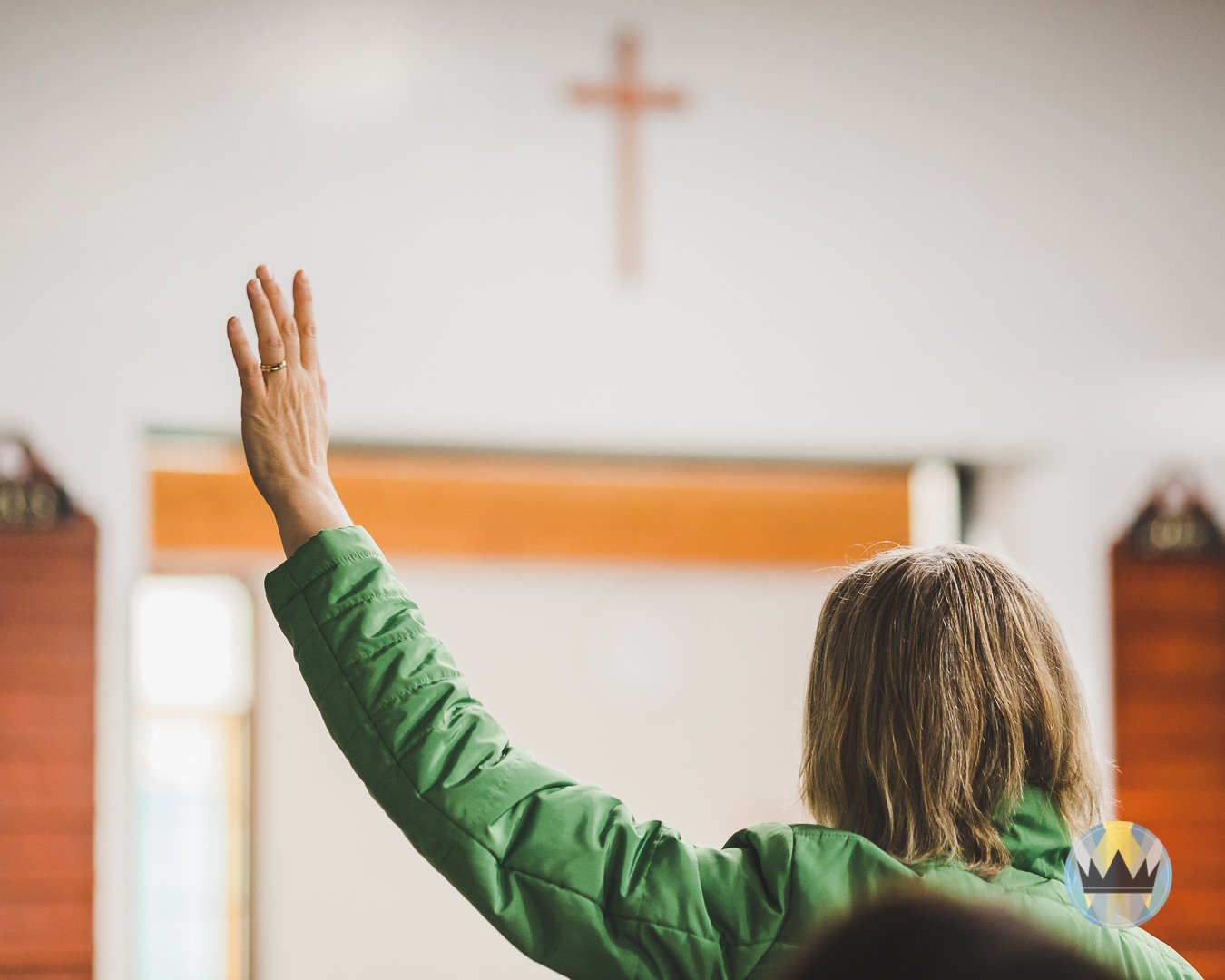 Need to help getting to Church? You can contact us below!