Kids Ministry at Liberti Church
At Liberti Church Lark Lane our heart is to help all ages find and follow Jesus. We believe they are every much as part of our church family, life and community as anyone else. In our church, our kids of all ages are loved, cared for, listened to and heard, and encouraged towards enjoying God in the Lord Jesus.
Joining us on a Sunday you can be assured your kids will experience a safe, age-appropriate environment where they learn about Jesus in a creative and relevant way, led by church members who are trained, DBS-checked, are covenanted with the church, volunteer with passion, and love Jesus with their lives. When we gather as a church we have the following ministries to help our kids find and follow Jesus:
Liberti Creche - ages 1-3
Liberti Kids - ages 3-11
Liberti Youth/Cornerstone Bolder - ages 11-16
We would love to see you and your family visit Liberti Kids! Scroll down to the bottom of this page to get in touch about getting your kids involved.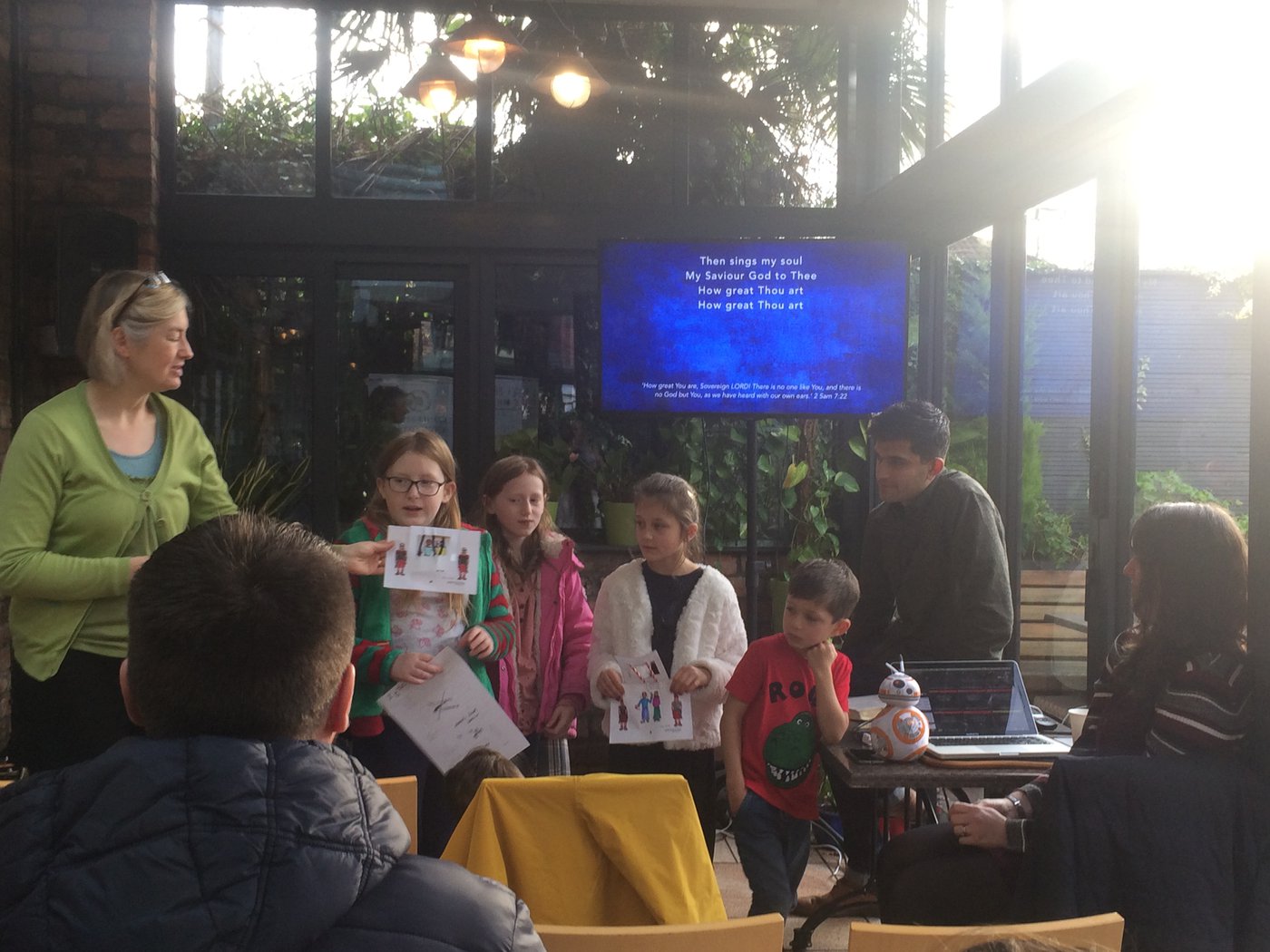 How COVID-19 makes Liberti Kids Church different for now
For now, due to COVID-19, how we are doing Liberti Kids Church has to be different. Unfortunately worship gatherings are currently not permitted by the Government to do separate kids ministries and programs. So for the mean time, children will be asked to stay in the main service along with their parents within their respective households and/or bubbles, in order to comply with social distancing.
But don't worry! We have fully taken into account that our kids will be in the service with us. Our kids are as much a part of our church family as anyone, so having them in the main service is by no means a burden but a blessing. At the beginning of each service before the main sermon, the service leader will be doing some interactive Kids Church teaching from the front (socially distanced of course!), and the kids will have packs with materials to use during the service. As well as this we are committing to cutting the sermon time from around 30-35 minutes down to 20 minutes to make it easier for both kids and parents to manage.
And because we know that having the kids in a normal adult service might be difficult at times, there is going to be a Kids COVID-19 Co-ordinator on hand every Sunday who will be in an easily recognisable Liberti Kids T-shirt and kitted into PPE to help you take care of your kids if needs be - this is particularly aimed at helping to manage creche kids if needs be!
Ahead of coming to one our COVID-secure Sunday church services, please pre-register your NHS track & trace details to save time on Sunday morning. This will be particularly helpful to do now ahead of this Sunday rather than when you get there if you have kids as it will save you the hassle when you arrive! Click here below to do so:
What to expect in normal non-COVID circumstances... (but not in motion for now!)
Here's what to expect when visiting Liberti Kids for the first time:
First, come in and introduce yourself - any of our friendly church members will welcome you in and introduce themselves to you. Then we will ask if you'd like your kids to join our Liberti Kids ministries during the service, check your child in, and then one of our volunteers will lead your child to their age-appropriate area of the building.
All the kids stay in the main service for the beginning of the service whilst we pray and sing, and then they go out to their appropriate groups with their leaders as the sermon is about to begin. They will then be led back into the service by their leaders and rejoin you after the adults in the main service have shared in Communion, ready to sing the last set of worship songs together.
Liberti Creche - ages 1-3
On a Sunday, our age 1-3 kids are kept entertained with toys and books and looked after by one of our trusty creche volunteers. This is a relaxed environment with little structure, allowing our young ones simply to have fun and enjoy playing, along with a short Bible story shared by one of our creche workers - usually from 'The Jesus Storybook Bible.'
Our creche kids also have the opportunity to enjoy a small snack during the service. If your child has any dietary requirements or restrictions, such as allergies etc, please let us know before your child joins the creche at the beginning of the service.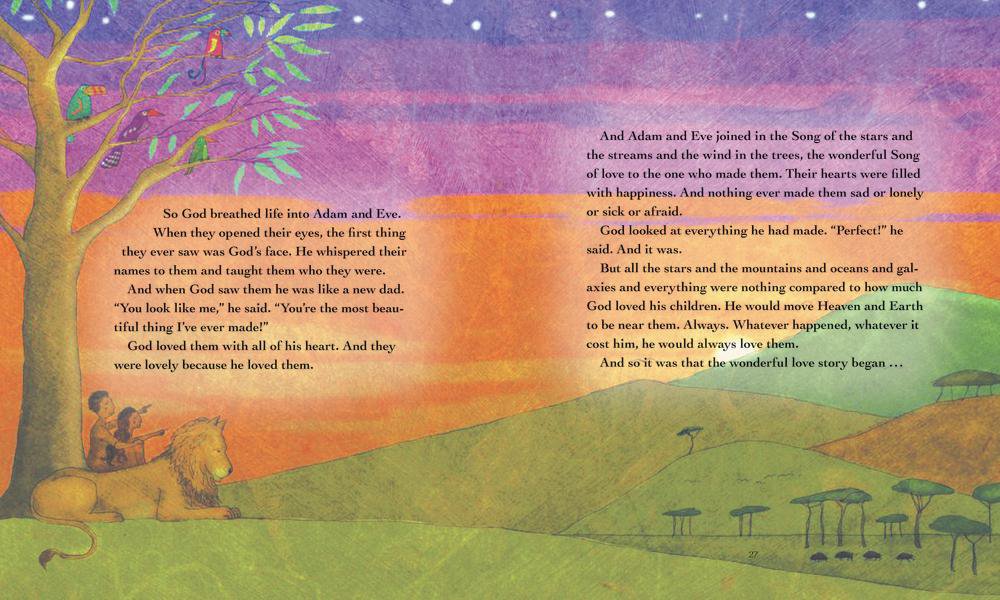 Liberti Kids - ages 3-11
Our age 3-11 kids are led through an overview of the whole Bible story each year, currently using the material and curriculum called 'Mustard Seeds,' honing in on how every story is pointing to and about the Lord Jesus.
On a usual Sunday our leaders will lead the kids in prayer, a Bible study, a short video, some reflective questions, and a craft. The leaders put a lot of care and attention into knowing each of the kids in our church personally and developing relationships with them that are meaningful to discipling them to become followers of Jesus, meaning that each of our kids are met at their level in terms of age, understanding, language, and personalities.
We understand that age 3-11 is a wide age range - as currently we only have capacity for one kids group during the service - however our leaders work hard to make each Sunday applicable to all ages of the kids present, plus there are opportunities through the week as part of our Gospel Communities for our kids to be served in extra ways, too.
Our Liberti kids also have the opportunity to enjoy a small snack during the service. If your child has any dietary requirements or restrictions, such as allergies etc, please let us know before your child joins the creche at the beginning of the service.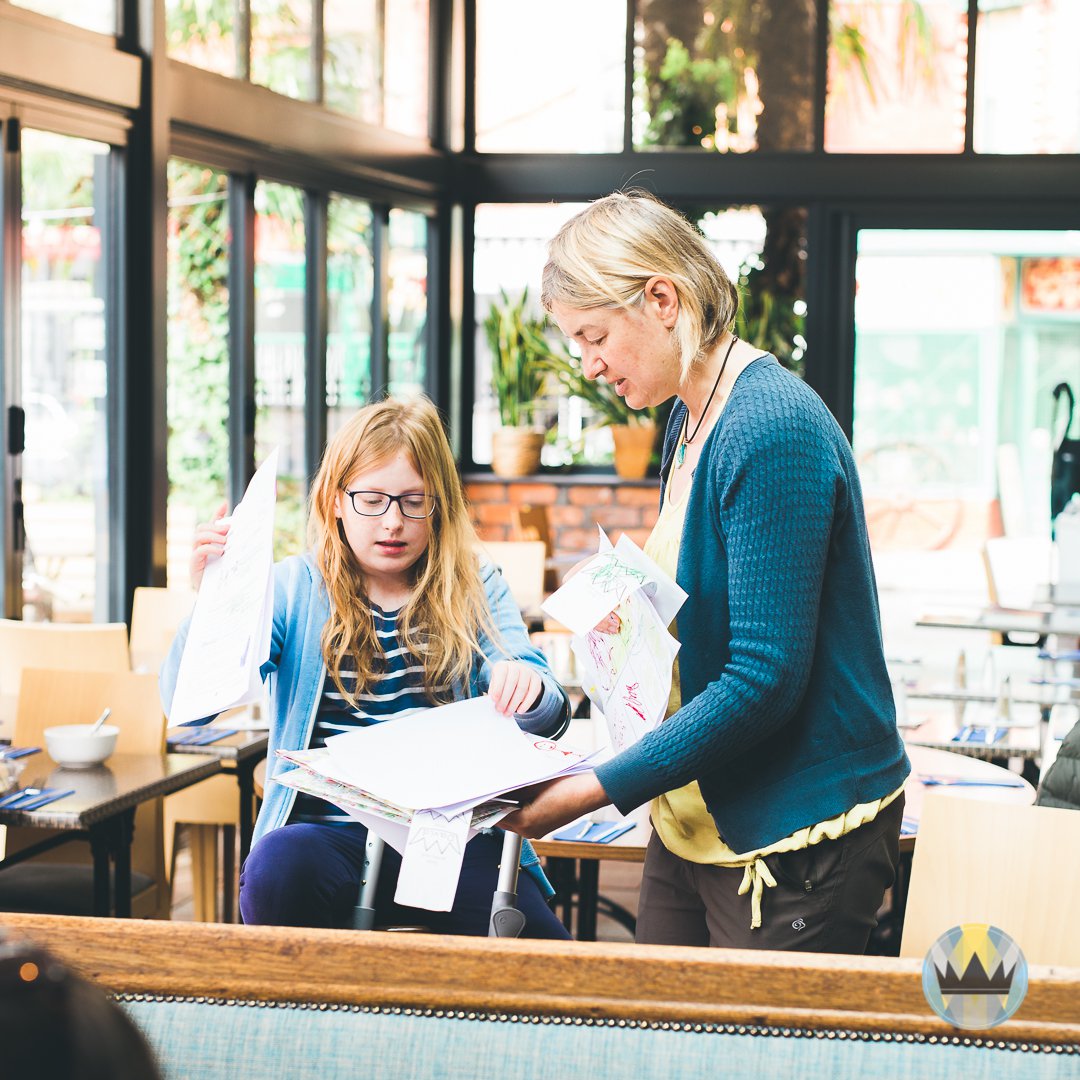 Liberti Youth - ages 11-16
At Liberti Church we're still a growing family, so at the moment whilst we only have one or two age 11-16s in our church, our youths attend Cornerstone Church Liverpool's weekly youth group, in partnership with them through the Cornerstone Collective and as our original sender church that planted Liberti. The youth group is called 'Bolder' and meets weekly on Monday evenings, led by volunteer leaders from Cornerstone Church Liverpool.
To read more about Bolder, click here. To read more about Cornerstone Church Liverpool and the Cornerstone Collective, click here.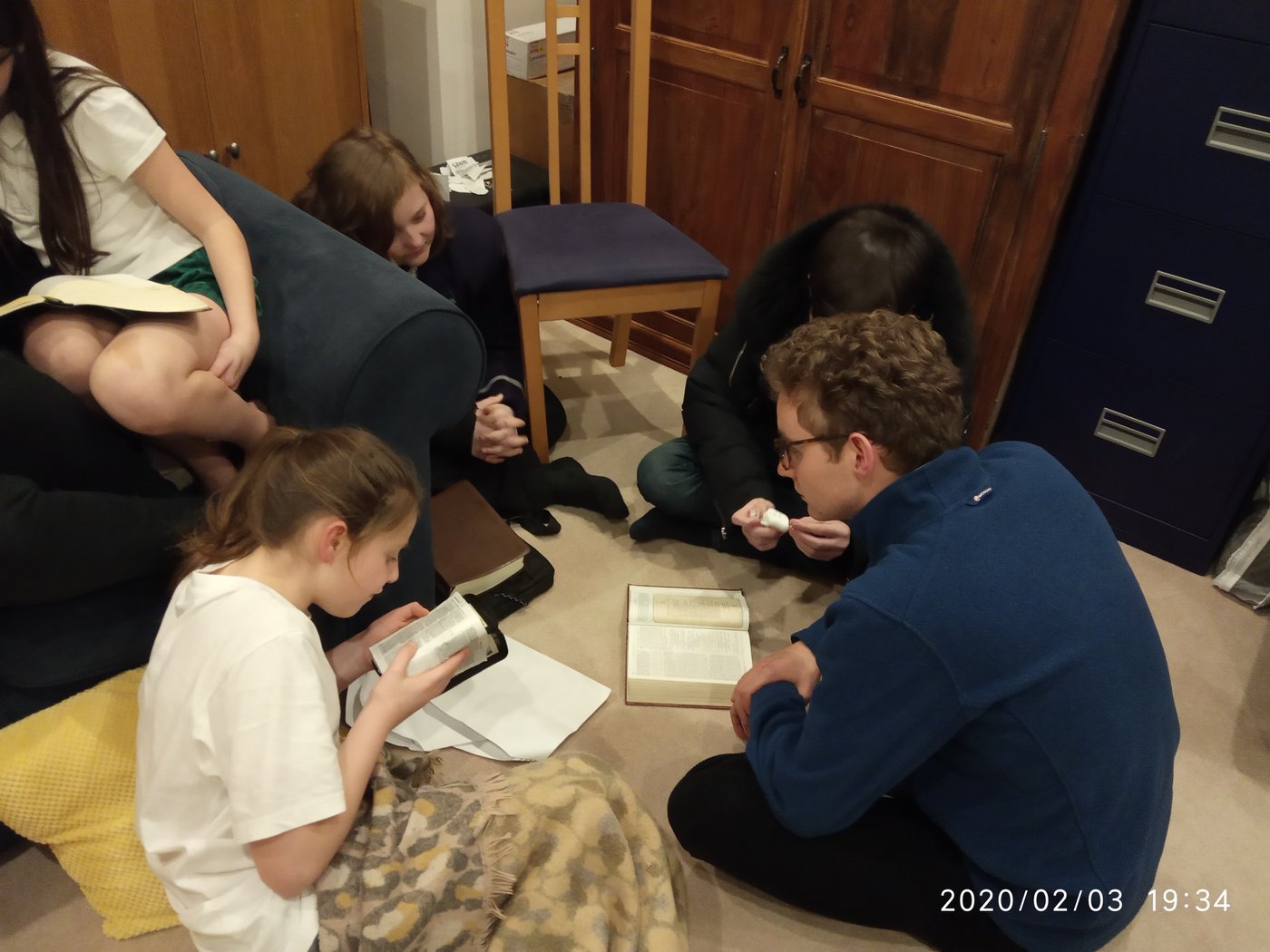 Want your kids to get involved? Get in touch!
Meet our Kids Co-ordinator
Jonathan Swales was part of the core team that planted Liberti Church back in 2017, having been a member of Cornerstone Church Liverpool for two years prior and a member of Lark Lane Gospel Community. When Jonathan was at Cornerstone he was a volunteer on the kids church team from 2015, and now at Liberti volunteers as the co-ordinator of the kids church leader teams. He looks after the curriculum, rotas for leaders, and safeguarding.
If you have any Liberti Kids related questions, you can use the contact details provided throughout the website, but if you'd like to speak to Jonathan directly about anything, you can email him at jon@libertichurchlarklane.org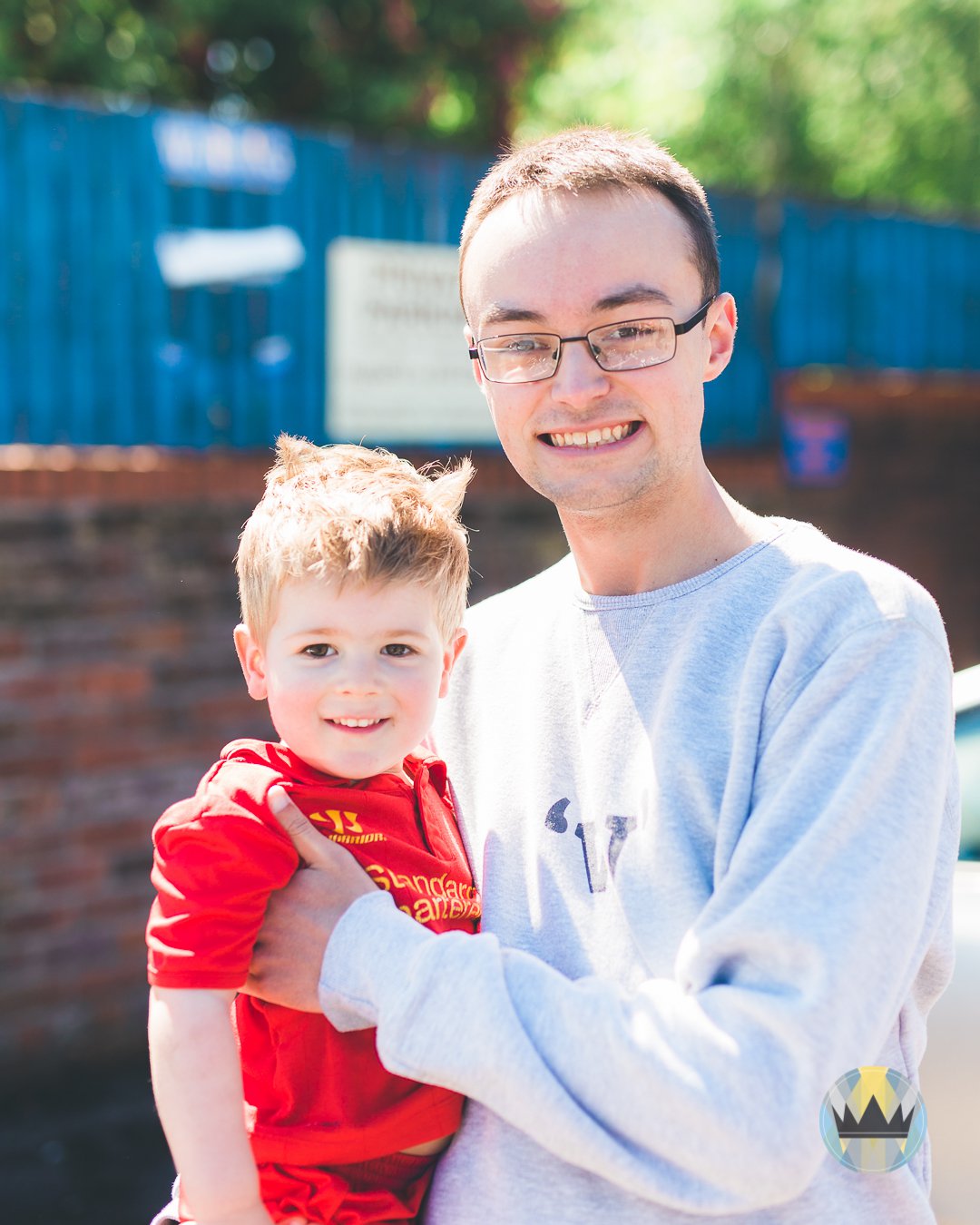 Got questions?
If you have further questions concerning our Liberti Kids experience or visiting Liberti Church with children, simply click the button below and get in touch with us!